Main content starts here, tab to start navigating
About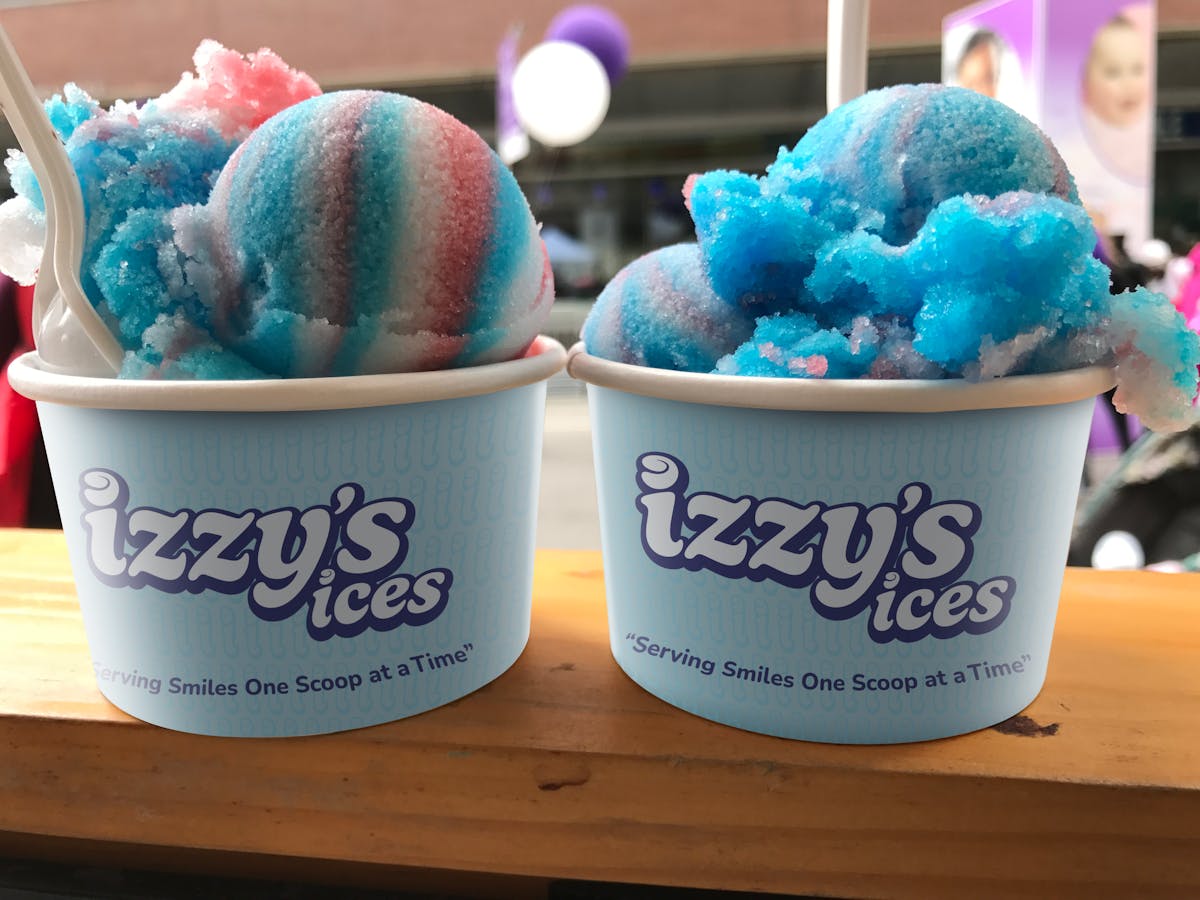 Slide 1 of 3
Slide 2 of 3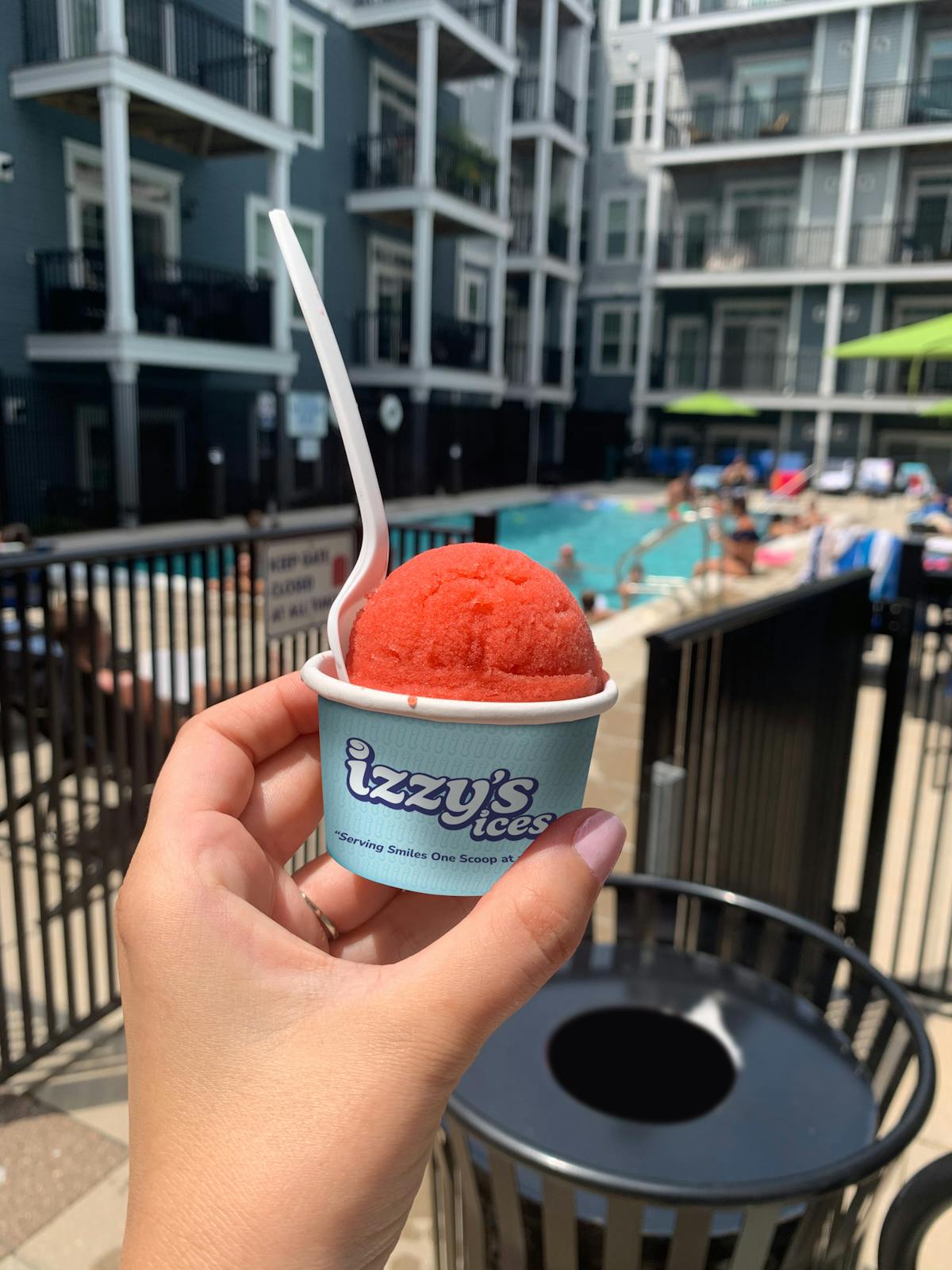 Slide 3 of 3
Serving smiles one scoop at a time
Our Story
Izzy's Ices is a heartfelt homage to my father, Isaac (Izzy), an immigrant of World War II who always inspired us to follow our own paths. Our menu features flavors with unique spellings and names that were part of my father's everyday life. One such example is the "choop-chick" or "choop-chip," which refers to his signature hair swirl. These playful names bring smiles to people's faces and are reflected in our flavor choices.

Growing up in Queens, NYC, Italian ices were a cherished part of our lives. While my father and brother were ice cream fanatics, I developed a love for Italian ices. Back then, they were mainly available at the Italian Ice King of Corona or local pizza places. I would patiently wait my turn while they enjoyed their ice cream.

Fast forward to 2023, Izzy's Ices offers a diverse selection of flavors, including vegan, non-vegan, and sugar-free options, ensuring there's something for everyone to enjoy.

Izzy's Ices is an "old school handmade Italian ice" brick & mortar business. Our goal is to bring our east coast memories to the west coast and create new memories together! We look forward to bringing our Italian ices into your life, and hope to see you at Izzy's ices weekly!

Please enjoy!